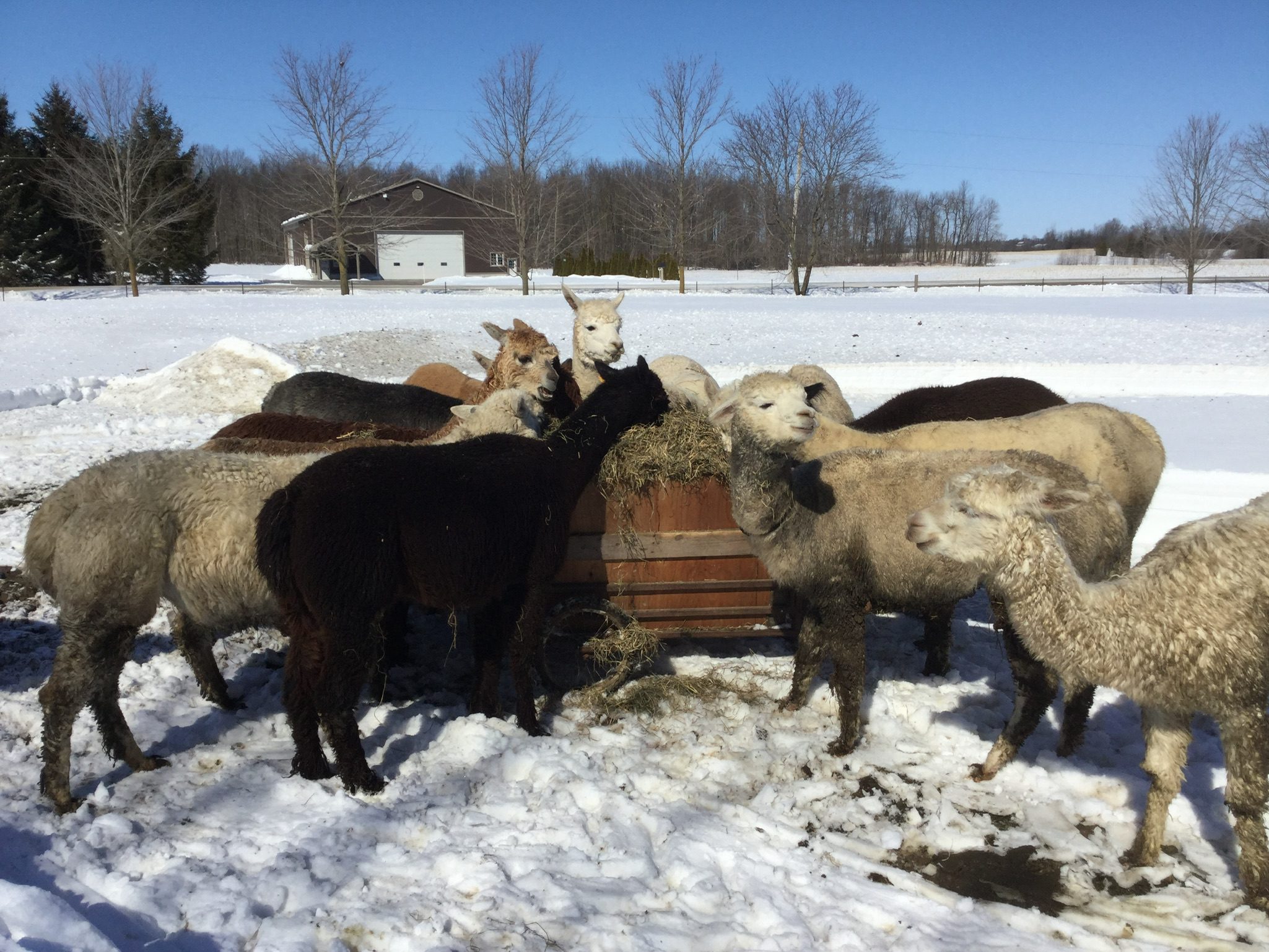 Book An Alpaca Tour
Groups of all ages will have the opportunity to enjoy time with our award winning alpacas. Each visit is tailored to each visitor, and you will stay in your family bubble or registered group. There are various options for hiking and lengths to show you behind the scenes of alpaca living.
We are open all year for booking – let every season be a discovery with the alpacas. Walks with the alpacas in the snow are just as picturesque as the summer or autumn.
Alpaca Tour
Enjoy a tour of the facility, an explanation of the fibre shearing process, basic husbandry, and the opportunity to interact with our friendly alpacas. 30 to 45 minutes $7/person
Walk with an Alpaca
Depending on the customer's abilities and needs, the alpacas are haltered and walked on the bush trail or pasture. 45 to 75 minutes $25/person (a minimum of 2 people booking at a time)
Alpaca Tour & Walk
Take an alpaca on a walk and explore our family farm. 60 to 90 minutes $30/person
What To Expect
Once you arrive, we will greet you in the parking area. Introductions are made to the alpaca at the barn. If a walk is booked, the alpacas are haltered, and visitors will be instructed on the proper techniques for handling.
Each walk is customized to the pasture or bush. After the walk, the alpacas are returned to their pastures. For a tour only, or after the hike, we continue to the shearing shed for the fibre education part of the tour. There are sensory opportunities to experience some of the processes.
After the tour, we visited the farm store to see the variety of finished products available for purchase.
If you have any questions feel free to contact us!